Okay I can't stand it any longer. Even though my browser has all but gone kaput, I'm still going to give the blog another try. Today it is working a little, even though it is being very finicky and isn't giving me the options I want. But I suppose this is better than nothing.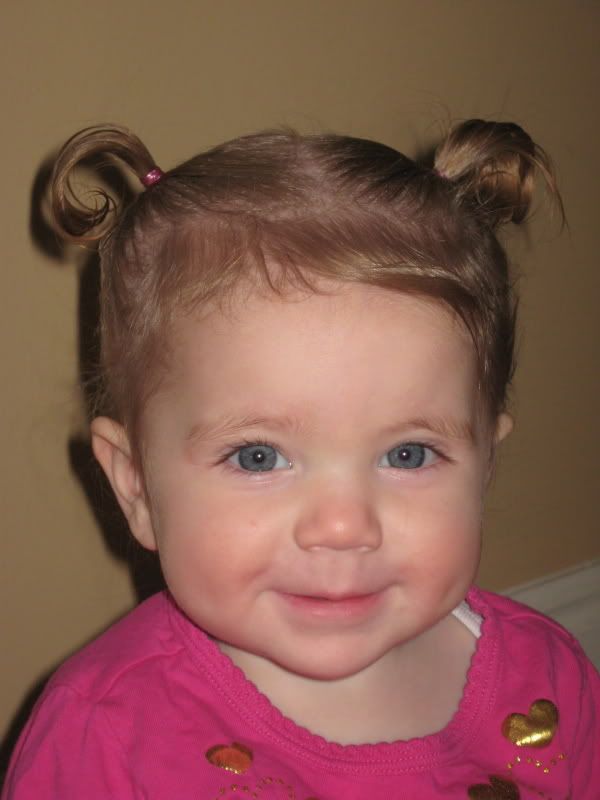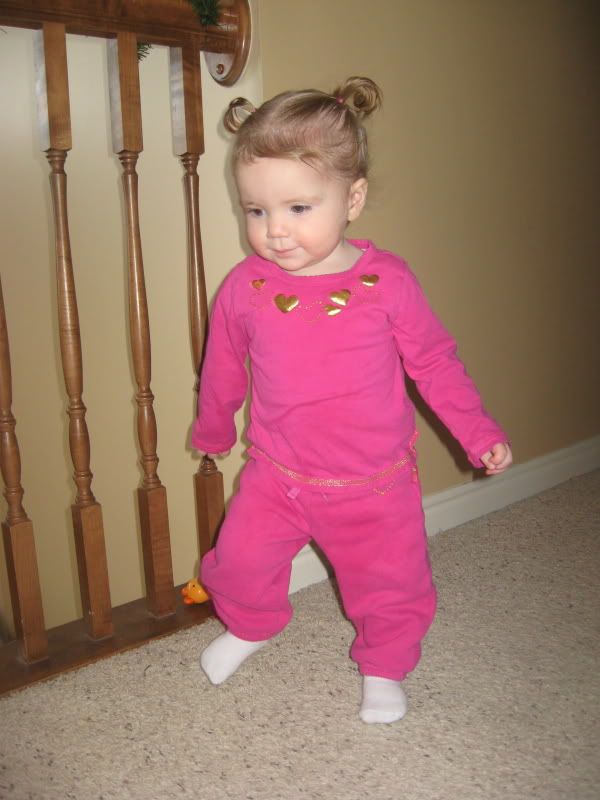 I realized I haven't done a re-cap on all that Lauren has been up to. She will be 15 months this weekend and she is really diving more into toddlerhood.
-She took her first steps a week or so after her birthday, but I've been terrible about documenting things lately. Now she is walking and often times running everywhere.
-She doesn't say Mommy or even Mama. She calls me "Mom" just like her siblings do. She is a chatter box and talks non-stop, although we never know wheat she is saying because it's in her own language.
-She LOVES to talk on the phone and whenever anyone has a phone, she throws a fit until she can hold it.
-She likes to climb into anything she can fit into.
-She loves all things cuddly and squishable, especially baby dolls. She will probably get a new one for Christmas.
-She keeps us laughing all the time and knows she can cute her way out of anything. Her brother and sister think she hung the moon...and she knows they think that!!
-Bossy is her middle name. Everyone does anything she demands.
-This white girl has rhythm. All she has to hear are a couple beats of a song and she starts bopping her head. She can recognize rhythm anywhere.
-She is still so small and dainty and people always think she is younger than she is, until they see her walking around. She will likely love being so petite when she gets older!
Time is flying by and she's going to be in nursery before long :( I wish I could put a brick on her head and keep her little!